Happy Memorial Day Weekend !!! Thanks to all who supported the BBQ Fundraiser by purchasing lunches or by donations!! It was a good start to a great swim season.
The hours this week are as follows:
Saturday, May 25 11 am to 8 pm
Sunday, May 26 1 pm to 6 pm
Monday, May 27 10 am to 8 pm
Saturday, June 1 11 am to 8 pm
No codes are needed this year. The canteen operator/ door keeper will check you in. Yes, we have a canteen this year!! Super excited !! There will be cool ice cream treats, as well as sodas, water, and candy. The canteen operator will also collect any guest fees that you have ($5 each).
Please Note:
The diving board rules are posted near the diving board for your safety.
Please check out pool rules at our new website:
(as well as swim team info. and swim lesson instructors)
www.edenwoodsp.com
See you at the cool pool this weekend !!!
gina:)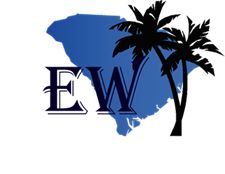 EDENWOOD POOL
P O BOX 2444
300 NORTH EDEN DRIVE
CAYCE , SC. 29033
Swimming lessons are available. Contact
Camryn Wiley 803-260-0665
Cassie Hook 803-201-5150
Meghan Micherer 757-848-3050
HOURS OF OPERATION
SUNDAYS 1:00 TO 6:00 PM WEEKDAYS 12:00 TO 8:00 PM
SATURDAYS 11:00 AM TO 8:00 PM
FIRST OFFICIAL OPENING DAY IS JUNE 1 LABOR DAY
The pool is available for private parties.
Contact CATHY GUNTER at 796-2491 for after hours private parties.
The cost for members is $75.00
The cost for non-members is $150.
Lifeguards are mandatory and the fee is $10.00 per hour per guard and you are required to have 2 guards.
Banners are available around the pool to display information about your business.
2019 Swim Team Meet Closings
The Pool will close at 4 pm the following days:
Thursday, June 13
Monday, June 17
Thursday, June 20
Monday, July 1
Swim Team Banquet Saturday, August 3, closing at 5 pm